We've created a handy guide by Brand on how to measure your dog for correct fit. Proper fitting is essential, particularly for harnesses and collars, and also coats. If you are still unsure, please give us a shout and we will be more than happy to advise.
Ruffwear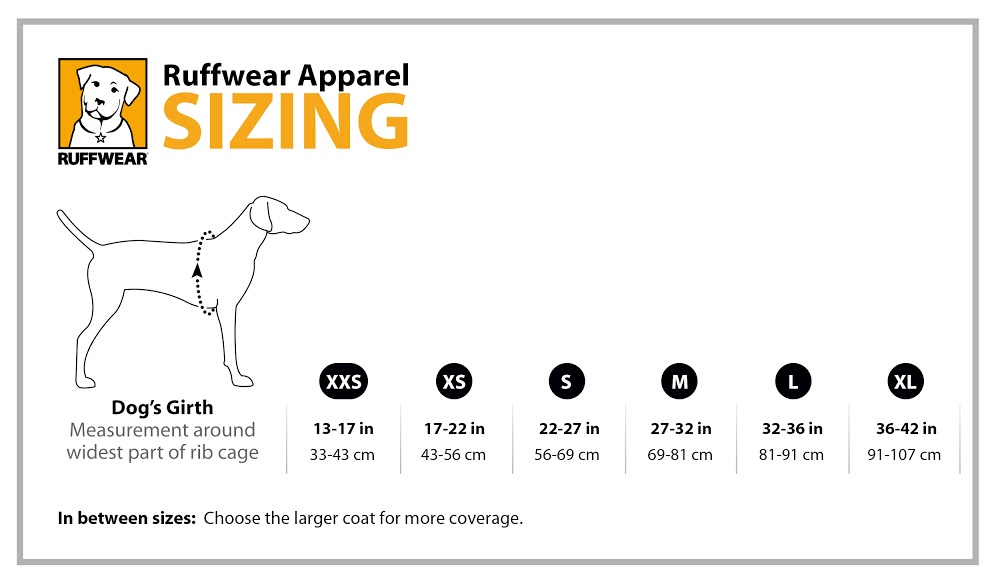 Ruff and Tumble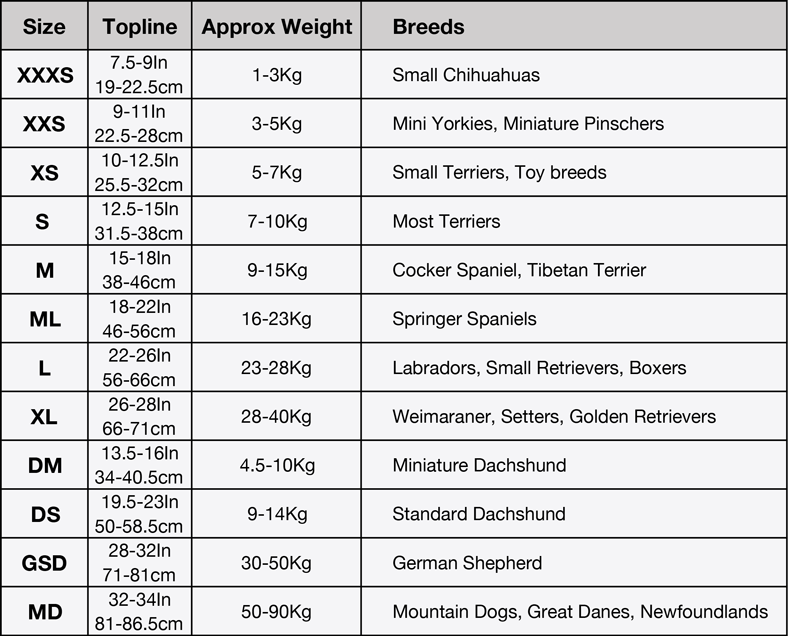 We recommend that If your dogs measurement does not match ours, pick the one that is slightly larger.
Leuchtie
The size of the HEAD is the measurement, not the neck.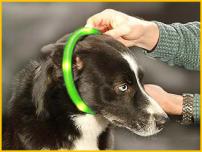 Re-size and adjustable collar so that you can place it over the dogs head and pull it back off again, without it being too tight and uncomfortable for the dog. Now measure the INSIDE of the adjusted collar with a flexible tape measure as precisely as possible.